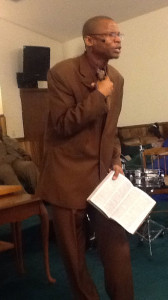 Louis Earl James was born October 23, 1975 in Houston,Texas. Ministering the word under the anointing of the Holy Spirit, he has seen multitudes come into the saving knowledge of Jesus The Christ.
Pastor James, started with 5 members in his church and now the building is filled to the capacity. Pastor James is blessed with a lovely wife Temeshia James, and two wonderful children.
When he was born, the nurse that was present some 39 years ago, looked at his mother with amazement, as she held him in her arms and said, " Mam the son that you just given birth to is anointed by the Lord, and he will grow into a mature young man, and he shall lead Gods people those that are lost into Salvation, and he will touch many all over the world".  That Prophecy has come true and is coming into fruition.
Pastor James, knowledge of the word of God is astounding and amazing. He has been ministering since 2001 and has been Pastoring since 2003 in Bastrop, Louisiana and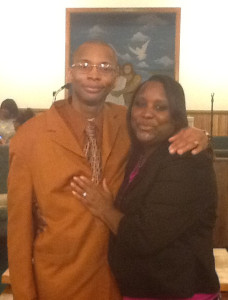 Arkansas, while presently ministering in Illinois.